Help us help animals!
Aidez-nous à aider les animaux!
The Kibble Pet Food Bank Network was created to help pets and their caregivers when they are most in need.
Our goal is to help pets and livestock BEFORE they are surrendered to an SPCA animal shelter. Donated pet food and supplies are distributed to the public, and aren't used to feed animals at the shelters.
By providing information, pet food, and supplies to pet owners facing financial challenges, we are helping keep animals in the homes that love them. This is far less stressful on the pets and the people who care for them, and helps ease the overcrowding at SPCA shelters.
Would you like to help? Each of our outlets is grateful for:
( Or contact the Kibble network co-ordinator with your questions.)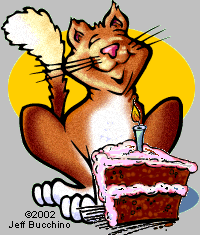 --donations of cat and dog food.
(Get your friends involved! Why not have a cat-themed party and ask for cat food in place of gifts? You get to enjoy a great time with friends, and hungry cats get to enjoy a great meal!)
--We also appreciate pet bowls, collars and leashes.
--volunteers who can deliver pet food between venues and donors

Support the Kibble network with a cash donation through Canada Helps on our NBSPCA site. It's quick, convenient, and you receive a tax receipt immediately.

As of September, 2013, we are assisting 600 animals each month through our six pet food banks and other services. Animals receiving food assistance are split evenly between cats and dogs.

THANK YOU for all you have done and are doing for the animals!
* * * *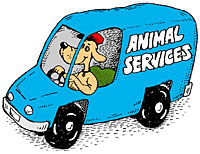 Are you driven to help animals? The Kibble Pet Food Bank Network would appreciate your help to move supplies, pet food and other items to different parts of the province. If you commute regularly, or if you are making a single trip, your help is needed to get items to where they are needed most. It's one more way you can help make a difference in the quality of life for NB animals. Please email kibblecanada@gmail.com with details of how you would like to be a volunteer driver. Thank you!


New Brunswick Kibble Pet Food Banks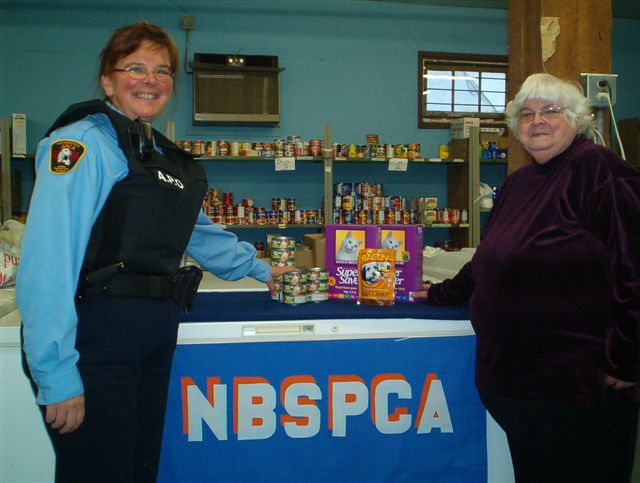 Kibble Pet Food Bank (Sussex)

In partnership with the Sussex Sharing Club
Eveleigh Street, Sussex
(506) 433-6047
Food is distributed from the Sussex Sharing Club on the second, third and fourth Thursdays, between 10 am and 2:30 pm.
Pet parents from Petitcodiac to Hampton to St. Martins are welcome to request pet food.
Donations of cat and dog food accepted at Sussex Sharing Club on Tuesdays, between 10 am and noon.
Sussex area supporters may also contribute the deposits on their recyclable containers when they are returned to Norrad's Redemption Centre, Albert Street, Sussex. Please tell staff the proceeds are to support the Kibble Pet Food Bank (Sussex).
Kibble Pet Food Bank (Hampton)
In partnership with the Hampton Food Basket
St. Alphonse Church, Church Street
Contact Janice Titus (506) 832-4340

Donations of cat and dog food are welcome to be distributed to Hampton Food Basket clients in the greater Hampton area. Food is disbursed as supplies allow through the food bank's regular distribution day. Clients are invited to visit St. Alphonse Church on the the third Thursday of each month, between 8:30 am and 11 am.
Kibble Pet Food Bank (Oromocto)
In partnership with the Oromocto and area SPCA
111 D'Amours Street, Oromocto
(506) 446-4107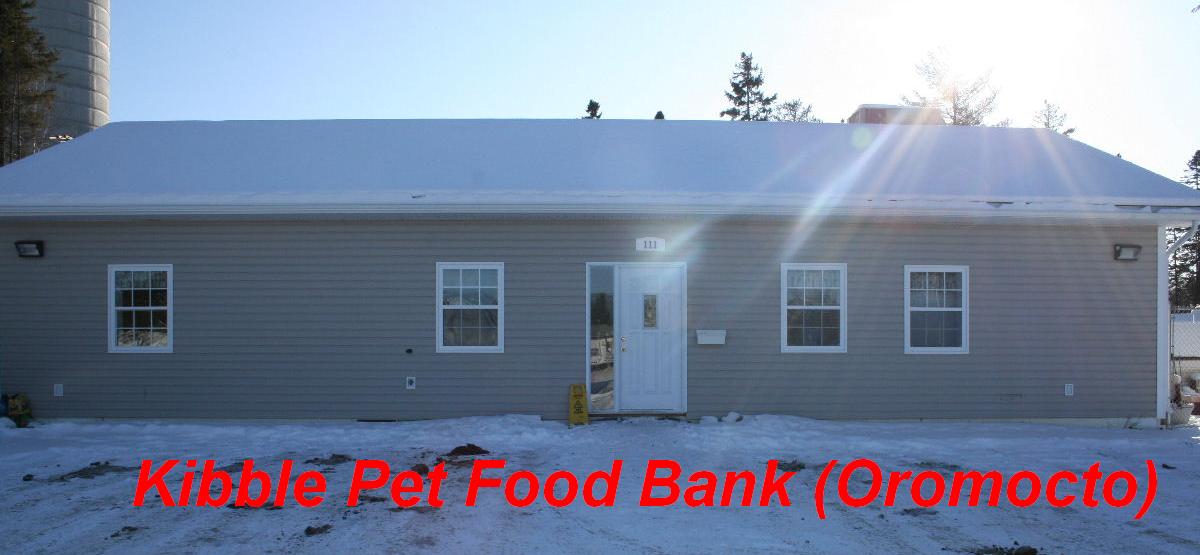 Open daily 11:30 am to 5:00 pm
Open late Wednesdays 11:30 am to 7:00 pm
Closed on statutory holidays

Kibble Pet Food Bank (Saint John)
In partnership with the Saint John SPCA Animal Rescue
295 Bayside Drive, Saint John
642-0920

Open 11 am to 5 pm, Wednesday to Saturday
* * * *

The Moncton SPCA and Charlotte County SPCA (St. Stephen) also offer pet food to pet parents in their areas when possible.


* * * *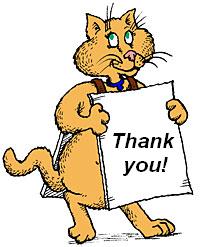 And a heartfelt thank you for the ongoing support of our voluntEARS!

Moncton SPCA, Moncton

Pet Corral, Saint John and Quispamsis

Salvation Army Thrift Store, Sussex

Sussex Animal Hospital, Sussex

Sussex Sharing Club

Atlantic Superstore, Sussex
Wal-mart, Fredericton North
Global Pet Foods
Pet Valu
Pets Unlimited, Saint John
Pet Corral, West Saint John
Costco, Saint John and Fredericton

and our generous drivers who help get pet food to where it's needed.